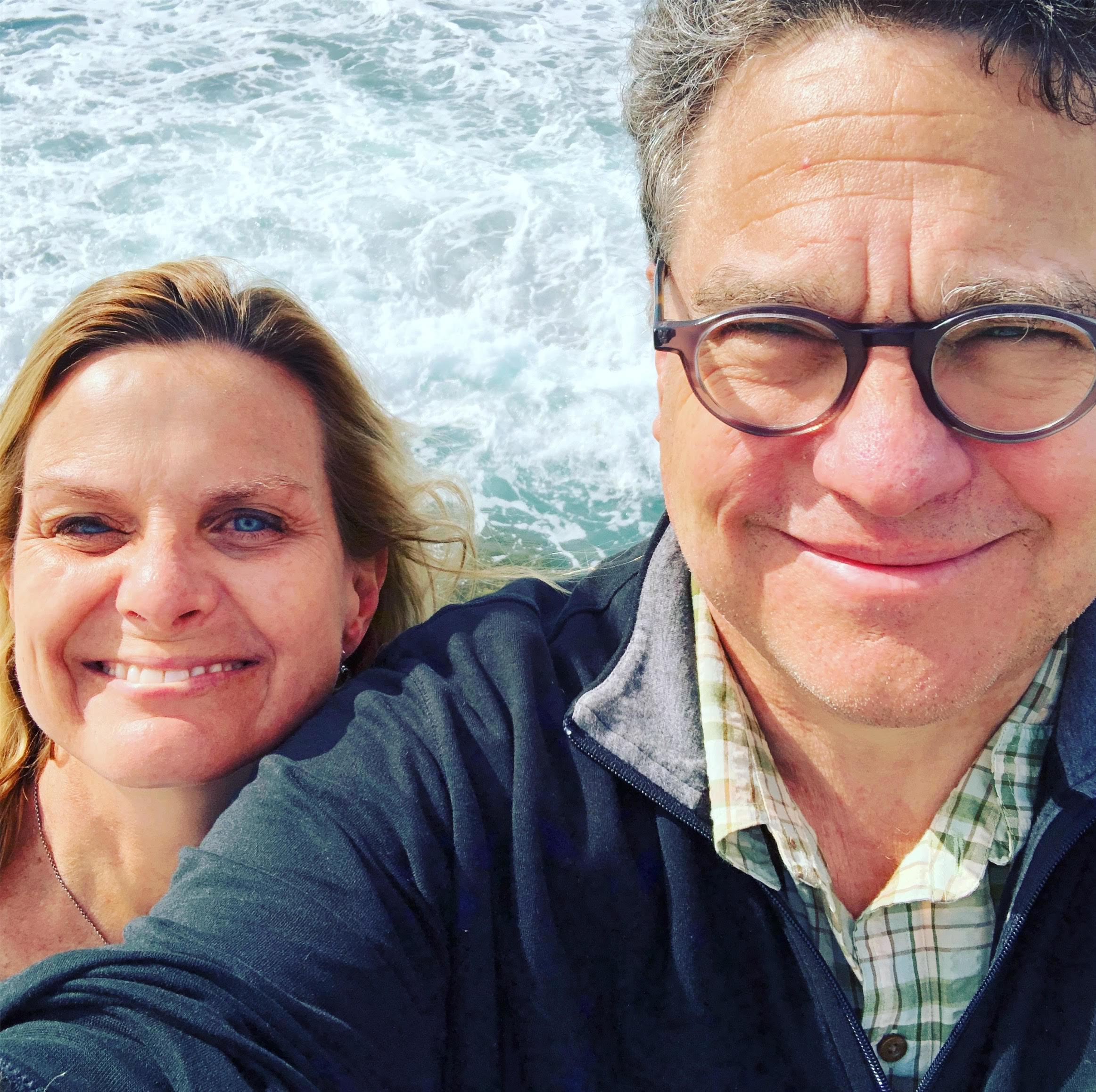 Meet Scott Anderson
Serial Entrepreneur & Founder of FastAgencyScale.com
Scott Anderson is a former advertising/digital/branding/PR agency owner (25 years), family business owner (scars to prove it), serial entrepreneur (9 companies and counting), experienced business coach and consultant, licensed mental health therapist, founder and co-founder of two not-for-profit organizations, father of four, and husband of almost 30 years.
With FastAgencyScale (https://www.FastAgencyScale.com), Scott has coached hundreds of small(ish) agency owners, helping them scale fast from six figures to $1 million in revenue — and from 1 million to multi-millions – while giving them more time, more profit and more peace of mind.
Scott Anderson's FastAgencyScale Story
Hi, I'm Scott Anderson, and I'd like to share a bit of my story with you. 
I grew up in Omaha, Nebraska to a family of risk-taking, hard-working (to a fault) entrepreneurs going back generations. My family immigrated to the US from Sweden, Germany, England and Ireland. And each generation started businesses, from farming and ranching, to construction machinery, down to me. I went to school on the east coast and was privileged to work for some great advertising agencies there.
Founded 6 business, one cratered like the moon's surface.
I've started six businesses from scratch so far, including two non-profits (more about them below). Five succeeded. One cratered like the moon's surface. 
I probably learned more that failure, personally and professionally, than from the successes. Note to self: don't get into the high-end car detailing business. Just… don't.
What I learned from my family of entrepreneurs
I owe a lot to my family in so many ways. But regarding business, I learned several things by their example that have served me well.
RISK: I witnessed that the risk of starting your own business is high, but not as high as working for a "boss" and putting your destiny in someone else's hands. (I also saw the stress of risk suck family members, including ultimately myself, into destructive and potentially fatal habits. More about that later). But generally, growing up in the family I did, I was not intimidated by starting my own company. To the contrary, I believed starting your own company was not only possible but infinitely preferable of working for someone else.
FAILURE:
I learned that failure is not fatal or permanent. My grandfather Anderson failed at five businesses in the Depression before succeeding at one that supported three generations (and survived three generations of leadership, including mine, when I was in my mid-twenties).
THE "CUSTOMER":
My family taught me that listening carefully to customers and becoming experts in solving their problems, were the keys to a successful business. Simple idea, but so often overlooked.
RELATIONSHIPS:
Customer relationships are key, of course, but relationships with employees and business partners are essential. I haven't always succeeded at this, to my shame and have learned the hard way that all business is the people business.
SCALE:
Maybe the most important thing I learned from my family, is not just the opportunity of scale, but the necessity of it for businesses to be sustainable, particularly sustainable for the business owner.
Which is why, at FastAgencyScale, we are evangelists for getting agency owners out of "the weeds" and into their "genius zone" – the kind of work that no one else can do better, faster and cheaper, and to delegate or systematize EVERYTHING else.
Everything we teach at FastAgencyScale was first battle-tested with my own agency, turning our company around from a commoditized generalist agency to a totally differentiated and uber-profitable authority in niche markets. 
From goal-setting, role setting, and messaging, to lead generation, sales tactics, organic growth, and cash flow, have been proven with our clients to scale and systematize their agencies to maximum sales, profit and peace of mind.
1976-80: Attended Brown University in Providence, Rhode Island. Had a hot dog stand (which as with all businesses in Rhode Island in those days involved paying the mob for the privilege). Started my first advertising agency in college. Did OK. Translated Beowulf from the original Old English. Not a resume building
1978-82:
Worked in PR and advertising for local newspaper, Secretary of State candidate (she lost), and some great advertising agencies in Providence and in Boston.
1982-86
Returned to Omaha (at 25) to run my family's construction equipment (which my grandfather Anderson founded in 1933). My father died more or less at his desk as a result of alcoholism. (Another family tradition I picked up). Amazingly as the third generation leader, I didn't put the business in the ditch, despite 18% interest rates. We sold the company to our employees (ESOP). 
1983:
I got sober, not a moment too soon. So far, so good.
1986-1989:
Marketing and sales, on the client side, and on the agency side (until they went broke – a learning experience in itself).
1989-2014:
Founded and ran an advertising agency which, all credit to my team, was where many of the principles of FastAgencyScale originated. Sold to partners in August 2014. Within our agency, I started an "executive performance group", coaching and consulting our clients (instead of giving it all away for free).
2007:
Founded AtEaseUSA (https://www.AtEaseUSA.org), a clinic system and research accelerator serving military families recovering from post-traumatic stress disorder. We are currently in the process of launching an online treatment technology not only for military PTSD, but also PTSD in women survivors of domestic violence and children (8-13) with PTSD acquired at home, in their schools and in their neighborhoods.
2014:
I took our executive performance group with me, founded Doubledare (https://www.Doubledareyou.us), a coaching and consulting practice serving entrepreneurs generally, and FastAgencyScale (https://www.FastAgencyScale.com), serving ambitious agency owners who want to scale their agencies fast, blasting through sales plateaus — without working themselves to death – clawing back time for family, travel, community activity, etc.
2015:
Received a masters degree in Clinical Counseling and was licensed as a mental health professional. My goal was to know more about PTSD, but I also started a therapy practice (http://www.ScottAndersonMentalHealth.com), mostly serving pro bono clients, at a local homeless treatment program.  
2016:
Launched Doubledare.Academy (https://www.Doubledare.Academy), an online leadership development training platform designed to help entrepreneurs economically and successfully turn their "rock-star do-ers" into "rock-star leaders".
2019:
Focused primarily on FastAgencyScale and in operating all my businesses remotely: Italy, Scotland, California (LaJolla) and anywhere international rugby is played – hopefully in New Zealand at their next winter season!